About Us: Ashley Bacot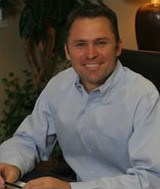 Risk Manager
Background
Bachelors degree in Risk Management and Insurance from Florida State University.
Worked in various facets of the risk management and insurance industry since graduating college.
Served as Director of Public Risk Management for the nation's largest insurer of schools, cities and counties.
Served as the President of the Public Risk Management Association.
At Rosen Hotels & Resort
Responsible for educating associates and implementing safety programs that keep our associates and guests safe.
Responsible for managing our insured and self-insured insurance programs to include loss prevention, risk financing, and claims management.
Implemented a Owner Controlled Insurance Program for the construction of Rosen Shingle Creek. This program helped to reduce the cost of the construction while making it a safer job site.
Current chairman of B.A.S.E. Camp, a non-profit organization that serves children with cancer.
Volunteers with Junior Achievement and Relay for Life.
The numbers say it all… Ashley and his team implemented incentive programs which reduced the number of workers compensation claims by 67%. They reduced workers compensation experience modification to an all time low of .71% which is a highly respected experience modification within the hotel industry. In addition, they developed safety programs to reduce guest liability claims by 50%.
What they are saying
"His dedication to the highest level of serving his clients needs and the long term relationships he has developed with his clients, insurance markets and other agents makes him stand above the average agent. As a manager, he makes us believe in ourselves and to strive for excellence in what we do in our own work. Even though he stays very busy with all the different hats he wears, he takes the time to find out how things are going with all of us, including our home life. Ashley has the sparkle of being genuine and caring with everyone he meets."
Linda Abbott, Account Manager at ProvInsure
"Ashley is one of the most, caring, tenacious and cost conscious Risk Managers that I have known throughout my 40-year career as a Security Professional."
Bob Brauner, Rosen Centre Director of Security