About Us: Derek Baum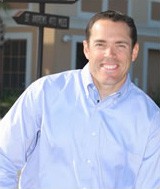 Director of Operations
Background
Bachelor's Degree in Hotel Administration from Cornell University
Interned between academic semesters with Rosen Hotels & Resorts
Became Assistant General Manager of the Comfort Inn
Promoted to General Manager of the Rodeway Inn at the age of 24
Served as General Manager of the Quality Inn Plaza
Served as Assistant General Manager of the Rosen Plaza
Promoted to his current position of Director of Operations for Rosen Hotels & Resorts in 1998
At Rosen Hotels & Resorts
Oversees operations and capital improvements at all Rosen properties
Involved in marketing developments of the company's brand and logo
Co-Chair of the Service Advisory Council
Responsible for ADA compliance issues
Assisted in the development and implementation of the Rosen Hotels Management Training, Mystery Shopper, and Signature Training Programs
Manages guest perspective & email guest survey comment card programs for quality assurance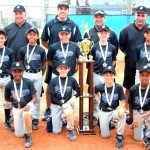 "I'm passionate about teaching and competitive athletics."
Derek volunteers his time to community organizations such as Junior Achievement, YMCA, Community Education Partners (CEP), Windermere Little League, and Special Olympics.
What they are saying
As a Cornell intern he was energetic, as a mid-level Manager he was dedicated, as a general manager his problem solving skills were unsurpassed. Now as our Director of Operations his experience and style make him a great mentor, motivator, and role model for all.
Jonni Kimberly, Human Resource Director
Derek Baum's influence on my professional performance has been dramatic. In 2003, I came to the company with no hotel industry experience. Additionally, Rosen Hotels and Resorts had never owned or operated a golf course. From my first day on the job, Derek embraced the role of being my mentor and carefully blended my skills with the company values to create a golf experience that we are proud of – but more importantly – our guests appreciate. For this guidance, I will be forever grateful."
Dave Scott, Director of Golf at Shingle Creek Golf Club