About Us: Harris Rosen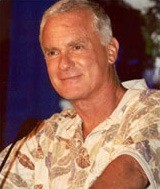 President & COO
Rosen Hotels
Background
Bachelor of Science degree in 1961 from the School of Hotel Administration at Cornell University.
Served three years in the United States Army as an officer in Germany and South Korea.
Began his career at the Waldorf Astoria in New York City as a file clerk in what was then called Personnel and later became as a convention salesman.
Occupied various management positions in some of the larger Hilton hotels.
Joined the Disney Company in California as Director of Hotel Planning.
Left Disney to purchase the 256 room Quality Inn on International Drive in 1974.
At Rosen Hotels & Resorts
Has been President of Rosen Hotels & Resorts, formerly known as Tamar Inns, since 1974.
Served as Honorary Co-Chair of the Bethune-Cookman College Statute Project.
Member of the Cornell Society of Hotelmen
Member of the Waldorf Astoria Distinguished Alumni Association
Served as President of the Orlando/Orange County Convention and Visitors Bureau
Created and continues to contribute to the Tangelo Park Pilot Program
Donated the land and provided the funding for the building of the University of Central Florida's Rosen College of Hospitality Management.
Donated a $2 ½ million dollar scholarship endowment for UCF

Our Company is Born…
"Understand that back then [1974] the Middle East had essentially shut off the United States in terms of oil supply. The vast majority of hotels in Orlando were bankrupt or closed, and here I was buying a hotel in the midst of this chaos, and getting guests to stay at the hotel was very difficult. I remember I used to stand right at the entrance ramp to the hotel and literally pray that somebody would turn in and come on to our property. Just try to draw them in with my mental powers that I might have possessed. It was very difficult to do that, and so very early on after I had acquired the property for a week, I knew that standing there begging for business was not the appropriate thing to do. So I packed a little bag, got out on I-4 and said that I was going to hitch hike to New England where I knew there were dozens and dozens of motor coach operators who came to Orlando. And so we got a ride almost all the way up to New England, kept hitch-hiking until finally we got to meet with motor coach companies. I would strike a deal with the president or the chief operating officer of the company. I would ask what rate do they want to stay with us. They would say $8 or $9 or $7; I would write the rate down, the name of the company on my business card or a cocktail napkin, sign my name and that was the contract. And I probably signed 11 or 12 contracts that way. Some of these guys were so kind — they felt so sorry for me — that they would actually drive me to my next appointment in their buses. At my last meeting, one of the motor coach operators mentioned he knew about a very nice couple driving back to Florida, and said he thought they might be happy to drive me home if I would provide overnight accommodations at the Quality Inn. I was so appreciative. The next morning I left with the very nice couple, who drove me back to Orlando. They stayed with us for several weeks each year as my guests at the Quality Inn, until they passed away almost 15 years ago. I will never forget how gracious they were to give me a ride back to Florida. When I finished, what was probably around 5 days, I literally had enough business to sustain us for that first year. I did not hitchhike back — I flew back — so excited and thrilled that I had accomplished my mission. And the truth is that many of those New England motor coach operators remain today as our clients. And of course they have expanded tremendously, from 1 or 2 buses to Orlando — some are now up to 20 or 30 buses to Orlando. It was one of those quirks of faith that led me to do what I did. Clearly a ridiculous attempt to market the hotel, but at that moment the only opportunity I thought that presented itself for me to get off my chair, go to where the business was, and try to convince people to use our hotel. And it worked very well."
What they are saying
"I am so proud to be with this organization. I have a lot to be thankful for. This company has gotten me through some of the most difficult times in my life and well as some of the best times. Thank you Mr. Rosen."
Dehlia Laurenson, Accounts Receivable, Finance Department
"It is my honor and privilege to work for Mr. Rosen and Rosen Hotels & Resorts. What I admire most about Mr. Rosen is his commitment to family, education, and his employees."
Kenneth Aldridge, Rosen Medical Center
"I want to say thank you to Mr. Rosen for the opportunity he has given some of us in taking a citizenship review course to prepare for the U.S. Citizenship Exam. Thank you very much for your help. "
Mercedes Peguero, Rosen Centre Housekeeping