About Us: Jim Bina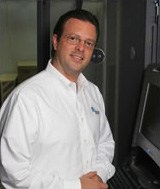 Rosen Hotels & Resoirts, Corporate Controller
Millennium Tech Corporate President
Background
Associate Degree in Accounting and Computer Science from Oakton Community College.
Began his hospitality career in the finance department of several hotel companies.
Certified Hospitality Account Executive (CHAE)
Certified Hospitality Technology Professional (CHTP)
Served as president of two chapters of the Hospitality Financial and Technology Professionals Association.
At Rosen Hotels & Resorts
Joined Rosen Hotels & Resorts as the Assistant Controller in 1996.
Promoted to IT Director of Millennium Technology Group in 2002.
Has signed contracts with The Florida Mall Hotel, The University Club, Wonderworks, and the Tradewinds Hotel for all consulting and IT services.
Responsible for the purchasing, installation and maintenance of all technology items for Rosen Hotels & Resorts, in addition to the day to day financial operations.
Promoted to Rosen Hotels & Resorts Corporate Controller in 2012.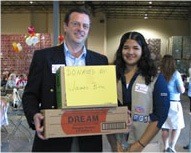 One of Jim's life philosophies is to treat family, friends, and co-workers with the same respect today that you did the day you met them.
He is involved with the Girl Scouts of Central Florida. "I feel strongly about assisting young people find their own place in the community, says Jim."
What they are saying
"Jim Bina demonstrates leadership through cheerfully serving his clients and staff with an exceptional level of professionalism. Jim maintains a positive attitude through challenging situations and is a pleasure to work with and learn from."
Krista Ellenburg, Rosen Shingle Creek Project Manager
"Jim Bina is a true professional, a leader in his field. When working on projects he maintains open lines of communication, is exceptionally organized and detail oriented."
Susan Caronia, Rosen Shingle Creek Project Manager