About Us: Kenneth Aldridge Jr.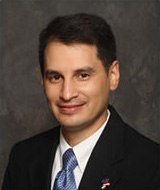 RN-BSN, MS-H.S.A.
Director of Health Services
Background
Nursing Degree from the University of Central Florida.
Master's in Health Services Administration from UCF.
Began at the Rosen Medical Center as a triage nurse.
Promoted to Medical Staff Manager within two years.
Promoted to Medical Center Administrator in 2004.
At Rosen Hotels & Resorts
Oversees all daily operational aspects of the medical center
Co-Chair of the Annual Rosen Health & Benefits Fair
Has contributed to the expansion of the facility's service provision to students of the University of Central florida's Rosen College of Hospitality and the Orlando Culinary Academy.
Has worked diligently to contribute to efforts to cut healthcare costs for the medical center.
Holds membership in the American College of Healthcare Executives, the Professional Association of Healthcare Management, and the Medical Group Management Association.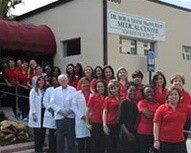 Professionally I am passionate about the success and growth of the medical center and the well being of its staff and patients. Personally, I am passionate about my family and my church, Grace Fellowship."
What they are saying
"Kenneth is a very honest, loyal, and dedicated person. He eats, sleeps, and drinks Rosen Medical Center. He's the best administrator we have ever had and will ever have."
Lisa Bonifant, Rosen Medical Center LPN
"Kenneth always strives for the best care and health of our Associates. He is committed to the goals of our Company and the future success of all. He does this is a caring, spiritual and loving way."
Frank Santos, Rosen Hotels & Resorts CFO