Careers: Sait Yildrim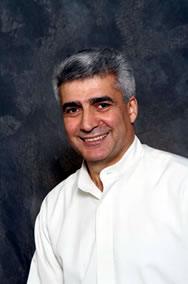 Associate since January 1999
Rosen Plaza® Hotel, Banquet Captain
What is your favorite part of your job?
I love to see repeat guests that are thankful. Our good service is what keeps them coming back. I like it when the guests recognize our hard work. Handshakes, a card, a letter after the group leaves, these all make my days, and the days of my co-workers, very special. Fortunately, we get a lot of very positive feedback.
What experiences have you had that support the work you do?
Before working for Rosen Hotels I worked for 15 years in hotels in Turkey. Then I spent some time on cruise ships. In all my experiences I have had to work very hard with a variety of people. I have learned to take extra steps to follow up with guests to be sure they are happy and come back. I say, "I don't work hard, I work with my heart."