Hotel Dining & Recreation: Spa & Fitness
Relaxer et se détendre
---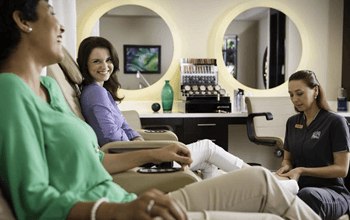 Rosen Centre® The staff at The Spa at Rosen Centre® strives to fulfill your individual needs by providing contemporary spa treatments. Relaxation commence pour votre corps et votre esprit dans notre spa thermal de luxe. Vous serez purement choyés avec notre gamme de soins du visage, massages et soins du corps.

Laissez tous vos sens sont en éveil que votre corps est sain restauré et votre esprit magnifiquement stimulé. Visit Rosen Centre®'s The Spa at Rosen Centre® pour plus d'informations.
Rosen Shingle Creek®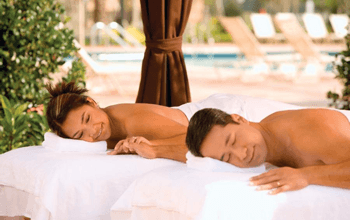 Relax and rejuvenate in style at The Spa at Shingle Creek Orlando day spa and elite salon located at the luxurious Rosen Shingle Creek® Hotel and Championship Golf Club in Orlando Florida. Découvrez la chaleur d'un enveloppement de boue, le bonheur d'un massage apaisant, ou la tranquillité de nos soins du visage de signature. Soins du corps personnalisés sont développés pour l'expérience ultime de spa de jour. Le Spa de Shingle Creek à Orlando en Floride vous invite à profiter d'une séance d'entraînement dans la salle de fitness élégant donnant sur une vue panoramique, une baignade dans la piscine revigorante, ou un après-midi d'esprit totale et relaxation du corps. Venez découvrir l'élégance décontractée de notre belle Orlando jours spa et un salon. Le Spa de Shingle Creek, Orlando's answer to relaxation.