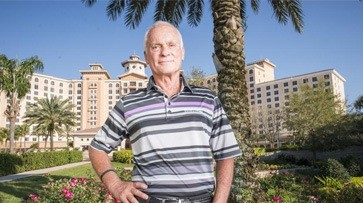 Thanks to the unwavering dedication of our family of associates, Rosen Hotels & Resorts® has become one of the most respected names in the hospitality industry. We own and operate seven quality properties in the Orlando destination market. Our company also offers information technology services through Millennium Technology Group, our technology subsidiary, and insurance and risk management services through ProvInsure, our insurance agency. This family of related businesses creates a synergy that maximizes operational efficiency for our company and our clients.
As stated in our company's Mission Statement, we are committed to providing high quality hospitality products. Each hotel has excellent accommodations, facilities, catering, dining, and recreational amenities that represent tremendous value for our guests. In combination, these properties total over 6,300 rooms and suites in the hub of Orlando's famous theme parks.
Guided by founder and president Harris Rosen's high standards of quality and unsurpassed service, a team of experienced professionals fulfills our ongoing commitment to guest and associate satisfaction. Numerous hospitality industry awards, employee longevity and a reputation for quality have fueled our growth for close to 45 years.