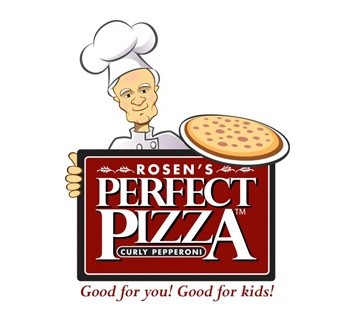 Perfect Pizza
While it may seem surprising for a hotelier to branch into food development, for Harris Rosen, the concept is a marriage of his many passions. A weekend cooking enthusiast as well as an avid fitness buff and master swimmer, Mr. Rosen has long shared his enthusiasm for wellness with his associates.
Rosen's Perfect Pizza is a low-fat, low-sodium pizza with a honey whole-wheat crust and zero grams of trans fat. Although Rosen hopes to eventually launch an entire line of Perfect Foods to consumers via a multitude of distribution channels, including grocery stores, he won't personally see a penny of the profits. The philanthropist will donate all profits from Perfect Pizza sales to the Rosen Scholarship Foundation, which provides college scholarships to deserving Orange County students.
Alligator Drool
Alligator Drool IPA, created and prepared by Brew Hub in Lakeland, Florida, is the hallmark beer of Rosen Hotels & Resorts. This 6.0% ABV American India Pale Ale has a balanced mouthfeel thanks to its thick head and excellent ratio of mellow malty flavor with citrus, fruity, and floral rising from its hop profile. We invite you to enjoy our beer responsibly which is sold exclusively at Rosen marketplaces, lounges, and dining establishments. Alligator Drool is also available to meeting planners hosting events at any Rosen hotel as it is served at all banquet bars.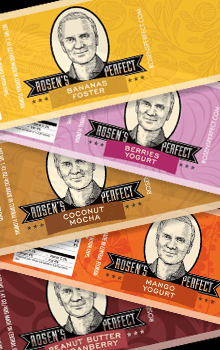 Rosen Perfect Bars
Re-energize with our gluten- and preservative-free, 100% natural bars made with only the freshest and highest quality ingredients. As part of a company-wide initiative to offer healthy snack and meal options to in-house groups, meetings, and events, planners can opt to include Rosen Perfect Bars in their coffee break snack spread.