Part of our company's culture lies in how well we treat our guests and each other. The Pillars of our Strength are the service tenets designed to guide us in our daily interactions. The Service Advisory Councils (SAC) at each of our hotels convene monthly to measure our service delivery and ensure consistency in our behavior with customers. These SAC meetings give associates the opportunity to discuss and share observations on our service delivery. Topics discussed at our SAC meetings can affect the decision making process of the company. One person's idea can make a difference.
Every year ten Rosen Hotels & Resorts® associates are honored with the Golden Pillar Award for outstanding service. These winners are nominated by fellow associates and then selected based on guest and co-worker feedback, manager input, and the general manager's recommendations. We are proud to have this diverse group of associates represent our company.
---
2017 Golden Pillar Award Winners
Winners are listed in alphabetical order:
Lemuel Jeff Thermilus, associate since November 2016
Rosen Inn International, Food & Beverage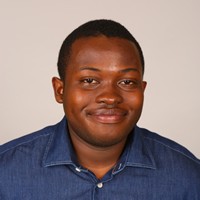 Do you have a service story that you remember well?
I think one of the great benefits of working in the service industry is the opportunity to form close bonds with guests. For example, there is a couple that visits our hotel every year. We're always happy to see each other again and love catching up. We've come to consider each other family and they see me as a second son.
What do you like most about working for Rosen Hotel & Resorts?
Since I began my career at Rosen Hotels & Resorts, I noticed how closely everyone works together. It doesn't matter which of the Rosen properties it is, all associates work together as a family to provide great service for our guests. I love that we can all come together to produce excellent results.
In his spare time, Jeff enjoys binge-watching his favorite television shows, like The Flash, hanging out with friends, and helping his younger siblings with homework.
---
Richard Perry, associate since June 2016
Rosen Inn closest to Universal, Security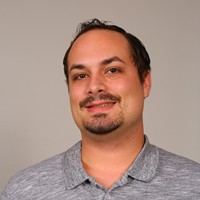 Why do you take providing great service so personally?
I take after my grandfather's work ethic. He always said that if you don't give it your all, you won't get anything in return. He was a good guy and a very hard worker. I give the most that I can give.
Do you have a service story that you remember well?
When I worked at Target, an older lady came in searching for a videogame for her grandson. It was a specific game, but she couldn't remember the title. After she shared some facts about the game with me, we investigated together and were able to find the exact videogame her grandson wanted. A few weeks after that interaction, I was surprised to see that her grandson came back, found me, and thanked me for my assistance. He and his grandmother were very grateful. We stayed in touch and are still friends today.
When not at work, Richard loves to take care of his daughter, enjoys playing Dungeons & Dragons, video games, writing stories, and caring for his cats.
---
Lynnette Deady, associate since March 2002
Rosen Inn at Pointe Orlando, Sales and Executive Office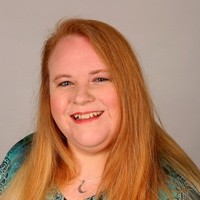 Why is service important to you?
Because it is in my blood. I grew up helping people and that is how I was raised. My mom said that ever since I was little, I would always think about everyone else besides myself. It is in my nature.
Do you have a service story that you remember well?
I used to plan New Year's Eve's events at the Embassy Suites. On a particular New Year's Eve, I assisted a couple with a wedding engagement. After going back and forth in planning the engagement, the couple decided to get married that very night. I helped with the wedding arrangements, and made sure they had a unforgettable New Year's wedding at midnight.
In her spare time Lynnette loves to hang out with her family, whether it's at Disney World or viewing one of the many spectacular musicals at the Dr. Phillips Center for the Arts.
---
Annette Jackson, associate since January 1986
Clarion Inn Lake Buena Vista, Food & Beverage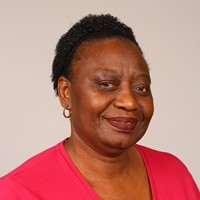 Why is service important to you?
Service is important to me because I know that I love to receive good care when I stay somewhere. I try my best to make sure that others feel the way I would like to feel when I'm enjoying a vacation. I love to hear it when one of my guests tells me that they have had a great vacation.
What do you like most about working for Rosen Hotel & Resorts?
I love working at Rosen Hotels & Resorts because of the friendly associates and all of the great benefits. I enjoy seeing guests return year after year because they are so satisfied with our service. They become a part of our family too.
Outside of work, Annette can be found reading, crocheting, or assisting the community through volunteer efforts.
---
Rebecca Sharkey, associate since March 2017
Rosen Plaza Hotel, Front Desk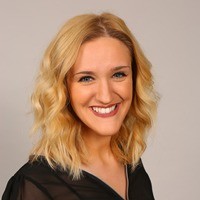 Why do you take providing great service so personally?
I believe that the service I give is a reflection of me and the company. I have traveled a lot in my life and can understand the excitement, curiosity, and anxiety that comes with it. I want to provide a good, friendly, and light-hearted check-in to wash away guests' worries and insecurities and enhance their travel experience. Providing good service at the initial stay is what makes people remember you and feel more comfortable returning. That's really important to me.
What is your favorite part of your job?
Being able to interact with the guests and talk to people from many different walks of life. It is a joy getting to learn many stories. I love the people that I work with, as we are more than coworkers- we are friends and family. I am constantly laughing and enjoying myself.
In her spare time, Rebecca can be found practicing Yoga as much as she can, reading motivational self-improvement books, watching Netflix, or visiting the Orlando theme parks.
---
Sara Clingerman, associate since September 2016
Rosen Centre Hotel, Convention Services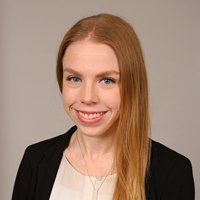 Why do you take providing great service so personally?
I always wanted to work with people. I care about people and I like to make them happy. I hate to see people feeling upset, and challenge myself to do what I can to make them smile and cheery up their day. My service reflects how I want to be treated and who I am as a person.
What do you like most about working for Rosen Hotels & Resorts?
I feel that the company is family oriented. Even when I attend company events, such as the Admin Appreciation Luncheon, we all come together as a family and have fun getting to know each other. Mr. Rosen provides excellent benefits like the Rosen Medical Center and student scholarships, as well as volunteering opportunities. I always felt like at home since my first day. It's nice to be surrounded by people that I like and are my second family away from home.
When she is not working, Sara spends most of her free time at Disney World where she attends the festivals at EPCOT and participates in running competitions; otherwise she is at home with her dog or hanging out with friends.
Yared Eleya, associate since December 2007
Shingle Creek Hotel, Health Club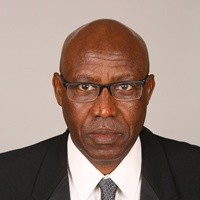 Do you have a service story that you remember well?
One time, we had a visually impaired guest by himself at the spa lockers. I saw him and asked him if he needed help. I helped him with retrieving his belongings from the lockers. He was happy that I helped him and thanked me, saying that he wished he could help me as I helped him. He said, "I don't have anything today but please give me your name. I want to help you." So the guest took my name, and when I returned the next day, he tipped me. I didn't care for the money, but instead cared for the face that he thought of me and wanted to help me too.
Why is service important to you?
Everyone has a job to do. You work hard not for the job but for yourself. I work hard for my family. If guests are satisfied with their services at the hotel, they will tell their friends to come and visit. I get to be a part of that.
In his spare time, you can find Yared tending to the flowers and herbs in his garden, working on home improvement projects, and watching movies.
---
Woodline Eliassin, associate since March 2011
Central Offices, Human Resources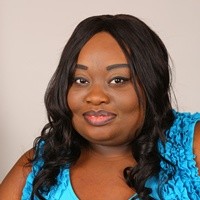 What is your favorite part of your job?
I love being able to help people as well as my coworkers. I feel that service makes a big difference; it can harm or help a company. It determines if your guests or associates are going to come back. I love feeling like I am a part of a family and enjoy taking care of them.
Do you have a service story that you remember well?
I first started in guest relations. I remember one day, a guest called and was having multiple issues and wasn't happy with their experience. I first took the time to listen to what she was saying and made sure that I apologized for the situation. I reached out to a manager explaining the situation and made sure to follow up to see if the issues were resolved. The guest contacted me back later that day and thanked me. She was very happy that I not only listened to her vent but also made sure that the issues were resolved.
In her spare time, you can find Woodline spending time with her family, traveling and going on trips, being involved with church, playing games, and reading.
---
Debbie Shannon, associate since September 1995
Rosen Inn at Pointe Orlando, Executive Housekeeper
What kind of educational or outside training have you received that supports your work?
Mostly my training comes from Rosen Hotels & Resorts by working in the hotels. I started in 1979 as a room attendant and worked my way up. I went to Quality Control, then assistant housekeeper, and then finally executive housekeeper. I left the company for a couple of years but I'm very glad that I returned to my home.
Do you have a service story that you remember well?
Recently a guest requested two baby cribs and a rollaway bed for their single room. Normally, all of those would not fit in one room, but we were determined to make it happen. In order to do so, furniture had to be re-arranged, including removing a chair to be sure there were no safety concerns. When the cribs arrived they had minor scratches on them and we immediately replaced them with brand new ones. In the end, the guest was pleased with the arrangement and how we took care of them.
In her spare time, you can find Debbie tending to her garden, traveling to antique shops, and playing with her kittens and birds.
---
Justin McCann, associate since May 2017
Central Offices, Millennium
What is your favorite part of your job?
I love the mix of technology and hospitality. It is a joy being able to help people and make sure their problems are fixed. It is very exciting being in the hotel environment and I enjoy helping guests as well as our associates. I love being able to assist my employees in helping them take the next step in their career.
What do you like most about working for Rosen Hotels & Resorts?
I first came here as part of the Agilysys team to install the software at the Rosen Centre Hotel. While I was there I met Mr. Rosen in the bathroom. I noticed him picking up trash and cleaning the bathroom. Watching him do this made me realize how much he personifies hospitality, and is Mr. Hospitality. I thought that I would love to work for a man like that. Mr. Rosen is passionate about his business, employees, his family and those qualities are important to me.
In his spare time, you can find Justin cooking, collecting cookbooks, golfing, and spending time with his wife and two daughters at Disney.