About Us: Rosen's Perfect Products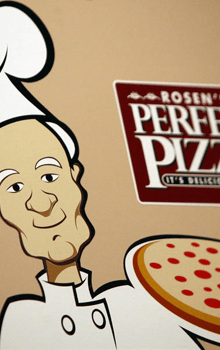 Perfect Pizza: Harris Rosen wears a number of hats in the Central Florida community. President & COO of Rosen Hotels & Resorts®. Generous philanthropist. Civic-minded community leader. And now, culinary entrepreneur and creator of the Perfect Pizza.

While it may seem surprising for a hotelier to branch into food development, for Rosen, the concept is a marriage of his many passions. A weekend cooking enthusiast as well as an avid fitness buff and Master swimmer, Harris Rosen has long shared his enthusiasm for wellness with his associates. Rosen Hotels & Resorts® has been nationally recognized for its innovative, trend-setting associate wellness and preventative care programs.

Rosen's Perfect Pizza is a low-fat, low-sodium pizza with a honey whole-wheat crust and zero grams of trans fat. Although Rosen hopes to eventually launch an entire line of Perfect Foods to consumers via a multitude of distribution channels, including grocery stores, he won't personally see a penny of the profits. The philanthropist will donate all profits from Perfect Pizza sales to the Rosen Scholarship Foundation, which provides college scholarships to deserving Orange County students.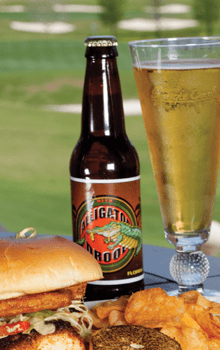 Alligator Drool: A unique craft beer conjured up by Harris Rosen of Rosen Hotels & Resorts® to create a unique destination-labeled beer for his guests from Florida and around the world to enjoy. Our specially-brewed organic pale ale is sold at our hotels' market places, lounges, and dining establishments.

Alligator Drool is brewed by the Orlando Brewing Company, which is located in Orlando, Florida.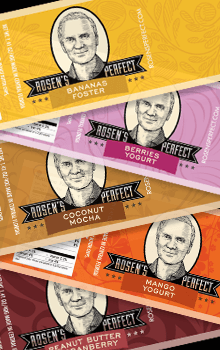 Rosen Perfect Bars: These bars are offered in all delis, on the golf course, and in banquet coffee breaks. Our high-quality 100% natural bars are gluten free, have no preservatives, and are made with only the highest quality ingredients. The Coconut Mango bar is vegan. Because they are made with no preservatives, the shelf life is recommended at three months to ensure our guest gets the freshest product possible.