Our Commitment to Diversity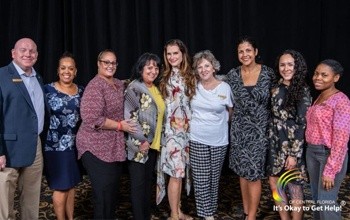 Rosen Hotels & Resorts®' commitment to diversity is more than absolute; it is resolute. It is the strong desire of Rosen Hotels & Resorts® to include people of all races, religions, creeds, color, gender identity, and sexual orientation into the family. Diversity and inclusion are catalysts for innovative thinking and are the foundation of the Rosen organization.
The Rosen organization celebrates more than 50 nationalities that compose our family. Not only do we strive to ensure that our workforce is rich in its diversity, we continually strive to support and develop relationships with a mosaic of diverse organizations and markets. We recognize the value of the diversity of our guests and require management and associates to demonstrate sensitivity to the culture and beliefs of others. It is our commitment to create an environment where all guests are welcomed and their expectations are exceeded. We believe that respecting the uniqueness of individuals is a way of life that is directly related to our success as a business.
Inclusion and diversity are the cornerstone of our company. It is our way of promoting an all-encompassing environment for diverse individuals to enjoy the quality of services and exquisite properties Rosen Hotels & Resorts® has to offer.