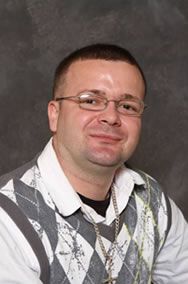 Associate since February 2010
Rosen Inn at Pointe Orlando, Maintenance Crew
Do you have a service story that you remember well?
We had a guest that requires an electronic wheelchair. His tire had broken. Even though I had never worked on a wheelchair before, I was able to fix it. He was able to go about his vacation without making a special trip to a shop.
What do you like most about working for Rosen Hotels & Resorts®?
Coming to work feels like coming home. It is a nice place to be and nice people. When I get here I'm always happy because I feel welcome. I like that my hard work gets noticed and recognized. It is good to have my co-workers be happy with me.