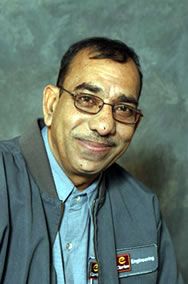 Associate since May 2002
Clarion Inn, Maintenance Crew
List some of the daily tasks that you work on:
I fix TVs, cable access, internet lines, toilets, tubs, sinks, anything in the hotel! I like to fix things for our guests. The things that are broken are usually a quick fix. The guest appreciates when I check other things in the room while I'm there too.
What do you like most about working at Rosen Hotel & Resorts®?
I like that our security staff says, "Welcome Home" when we come in to work because it feels like that here. The people around me are like my family. I come here because of the people I work with.