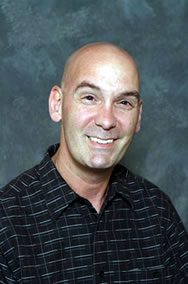 Associate since December 2006
Central Offices, Courier
Do you have a service story that you remember well?
Previously, I was part of the Security team in one of our hotels. I was working at the Security gate on parking detail. A guest didn't have the money to pay for the parking and was running late. I personally gave the money to the guest. About a month later, the hotel received a card with a nice thank you letter and money to pay me back!
What is your favorite part of your job?
As I travel throughout my day, I make about 40- 50 stops. During that time I see a lot of associates and really enjoy getting to know all of them. I get to see everyone from room attendants to Mr. Rosen daily. I deliver everything and anything between the seven properties to these people. I recognize how important a lot of that information is. There could be Human Resources materials like someone's transfer request or official paperwork. I also carry payroll information and other financial documents. My security and timeliness directly affect these fellow associates. I do not want to let them down.