Open Door Policy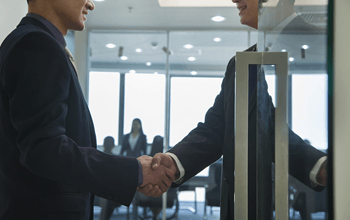 We contribute a lot of our success to our ability to communicate effectively with one another. Part of that communication comes from our openness. At Rosen Hotels & Resorts® our Open Door Policy is not just another buzzword. Associates are encouraged to speak freely whether it is to share an idea, or to speak about a situation that is of concern to them. Associates make up a good part of our Safety Committees, Service Advisory Councils, and focus groups. Whenever a new benefit is being reviewed or considered, Mr. Rosen meets with groups of associates to measure its worth.
Additionally, it is common for Mr. Rosen as well as other leadership to walk the properties and talk directly to associates regarding their work experience, thus keeping a pulse on the work environment.
Rosen Hotels & Resorts® started out in 1974 as a small company where everyone knew each other. Although we have grown to eight hotels and more than 4,000 associates, we still have never lost the touch of the small company.