ENTER FOR A CHANCE TO GET A FREE ASK ROSEN™ ECHO PLUS.
Rosen Hotels & Resorts is giving away an Ask Rosen Echo Plus!
Designed for meeting planners, Ask Rosen™ is the custom Amazon Alexa skill that gives you instantaneous access to the details, facts and stats that set Rosen Hotels & Resorts apart.

Already own an Alexa-enabled device? Download the Ask Rosen skill now.
---
THE DIFFERENCES THAT RAISE US ABOVE AND SET US APART.
Beyond providing what you expect in world-class meeting venues, each Rosen property is a true partner that works with you to meet your goals year after year, meeting after meeting. To that end, experience the Rosen Difference for yourself by selecting one of our Added Value Offerings:


IT discounts in meeting spaces
Discount on in-house audio visual services
Credit to master account on net catering revenue
Discounts at select dining outlets
Discounts on spa and golf services
Complimentary coffee and snacks for staff
Multi-year signing bonuses
Board retreats featuring golf professional Brad Brewer
Assistance with CSR (Rosen specializes in philanthropy)
Suggest your own exclusive incentive, designed just for you
Minimum $3,000 signing bonus applied to master account
THE ROSEN DIFFERENCE DEFINED.
The freedom to cut red tape, not corners. The flexibility to maximize opportunities. The expertise and creativity to achieve and exceed our guests' goals. Independently owned and operated, each Rosen property delivers a level of service unburdened by constraints that may be found elsewhere. The ability to provide custom concessions that add meaningful value to your events, and infinitely more...

that is The Rosen Difference..
Call (407) 917.3942 or email Sales@RosenHotels.com today for details.
---
THREE INDEPENDENT HOTELS. THREE UNEQUALED EXPERIENCES.
Rosen Shingle Creek. Rosen Centre. Rosen Plaza. Three premier Orlando properties ready to serve you and all your attendees. From decades of meeting and event expertise to our heartfelt hospitality, the possibilities of Rosen Hotels & Resorts never end, and neither does our dedication to serving you.

As a whole, Rosen Hotels & Resorts offers more than 700,000 sq. ft. of impressive meeting and event space, as well as 3,635 well-appointed guestrooms and suites.
Rosen Shingle Creek®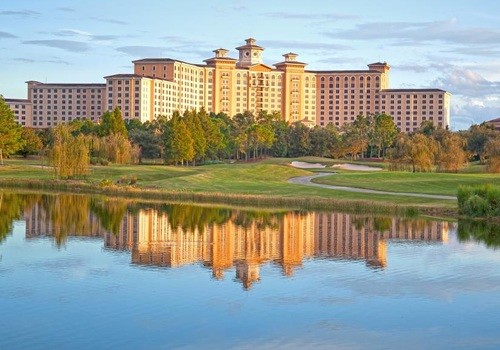 More Information
407.996.9939
As Orlando's largest full-scale convention property, Rosen Shingle Creek is situated on 255 lush acres and boasts an abundance of amenities and services in addition to:
524,000 sq. ft. of meeting and event space
1,501 guestrooms and suites
15 tempting on-site restaurants and lounges
Full-service luxury spa/fitness center
Preferred tee times and discounted rates for hotel guests at our 18-hole championship golf course designed by Arnold Palmer Design Company
Incomparable award-winning dining, recreation, accommodations and meeting space, all under one roof
Rosen Centre®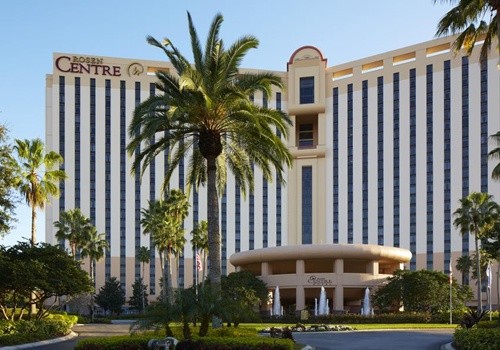 407.996.9840
Stylishly situated, exceptionally outfitted and decidedly different, Rosen Centre is dedicated to delivering executive-level amenities, including:
150,000 sq. ft. of meeting and event space
1,334 guestrooms and suites
Connected via skybridge to the Orange County Convention Center
Poolside courtyard
9 on-site restaurants and lounges
Full-service spa/fitness center
Preferred tee times at Shingle Creek Golf Club
I-Trolley availability at a fee to hotel guests for easy access to nightlife, shopping and attractions along I-Drive
Rosen Plaza®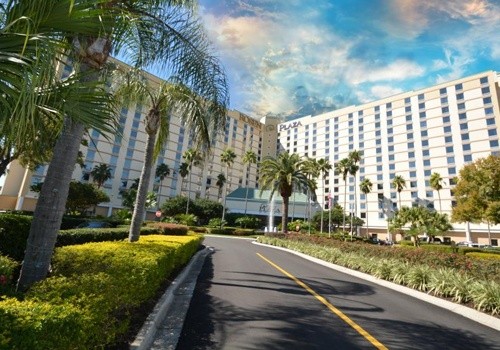 407.996.9700
Centrally located on International Drive, Rosen Plaza delivers the discerning features you look for and the amenities your attendees wish for, as well as:
60,000 sq. ft. of meeting and event space
800 guestrooms and suites
Connected via skybridge to the Orange County Convention Center
7 on-site dining and entertainment options
Preferred tee times at Shingle Creek Golf Club
Walkability to Orlando's nightlife along I-Drive
No resort fee! • Complimentary In-Room Wi-Fi • RFID Key Locking System.

To learn more about what Rosen Hotels & Resorts can do for you and your attendees, call 407.996.4890, email sales@rosenhotels.com or complete RFP form below.
* Offer based on program size and availability over value dates. Subject to change. New business only. Not valid with any other discounts or promotions. All discounts/credits exclude tax, service charge, gratuity, spa packages, rigging, electrical, and merchandise. Discounts on IT and A/V are on pre-ordered items only. Signing bonuses available for an NEW business. Leads received between today and December 30, 2019 for select hot dates. Leads must meet a minimum of 250 room nights and a designated minimum of Food & Beverage contribution. After signing, bonuses will be awarded starting at $3,000 and applied to group's master account.
---