Alexa Becomes Rosen Hotels & Resorts' Newest Meeting Planning Tool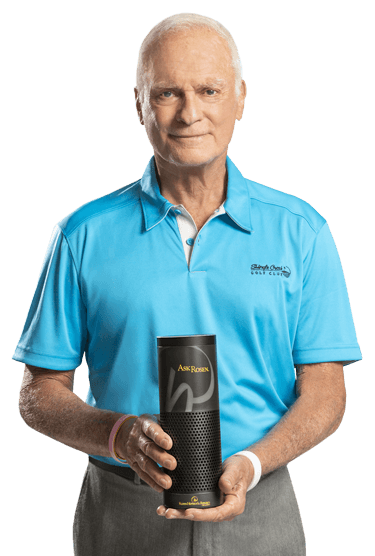 Rosen Hotels & Resorts is harnessing the power of Alexa to take it to a new level – another example of the Rosen Difference. The Ask Rosen skill for Amazon Alexa is now live! Meeting planners can enable the Ask Rosen skill on their Amazon Echo device and then simply say, "Alexa, Ask Rosen…" to access all the information they need about Rosen's three award-winning Orlando convention hotels – Rosen Plaza, Rosen Centre and Rosen Shingle Creek.
Programmed with hundreds of answers, Ask Rosen gives instantaneous access to the details, facts and stats that set Rosen properties above the rest. Planners who have received an Echo device are "echo"-ing Rosen's excitement over the new technology. Early feedback shows that being able to get answers right away is key.
Meg Pisani, Sr. Director Supplier Relations, Maritz, calls the sales tool "a stroke of genius. I love the Ask Rosen Alexa skill and branded Echo device, and look forward to having Ask Rosen answer all my meeting questions!"
While Rosen provides multiple resources for planners to get information, no option is faster or more convenient than being able to Ask Rosen in the moment, like while in a planning meeting. This technology helps planners better meet tight deadlines and streamline the planning process, so meeting professionals can instead focus on making their meetings memorable.
Now, the only thing planners need for a flawless event are three simple words: "Alexa, Ask Rosen…"
Already own an Alexa-enabled device? Download the Ask Rosen skill now.
TEAMWORK. THE ROSEN DIFFERENCE.
---
With experience, comes knowledge. With knowledge, comes power. With Rosen Hotels & Resorts, you get all three.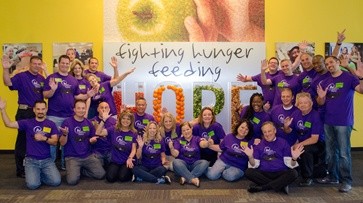 "I PERSONALLY FEEL like coming back to a Rosen Hotel is like 'coming home,'" said Kedran Whitten, CMO, CSI, who recently hosted her second of three conferences at Rosen Shingle Creek. "Everything about it just works. Your culture is strong and prevalent through every employee's actions. That is a rare and exceptional thing to accomplish. I applaud Mr. Rosen for employing a culture that empowers your employees. Their loyalty and pride in the company resonates through their actions and service levels."
The staff at Rosen Hotels & Resorts is unlike any other, delivering unsurpassed service for 45 years. With a longevity that is unheard of in the industry, Rosen associates are experienced, knowledgeable and empowered to offer valuable, on-the-spot solutions to meeting planners in a way that sets us apart. Couple this with the award-winning hotels' expansive offerings and you have the formula for what has made the company Florida's largest independent hotel chain. It is the Rosen Difference.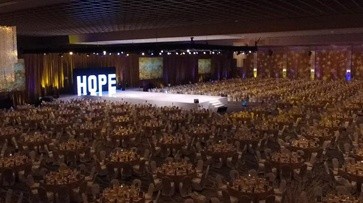 "The company works as a cohesive team. It's more than a well-oiled machine; they function as one body," said Jack Fiechter, meeting planner with Blue Star, Inc., who recently held his company's annual conference at Rosen Shingle Creek. "I can talk to any team member here and know that everything will be taken care of. This is the way all hotels should operate. It makes a meeting planner's job so easy and allows me to thoroughly enjoy what I do. I don't have any of the angst I've had when working with other hotels."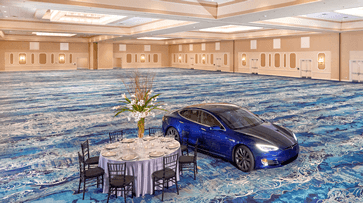 Founder and owner Harris Rosen said the company's independent status also allows each of the individual hotels the freedom to consistently refresh the properties with new venues, upgrades and enhancements. "We are always working from the heart of the house to the top to ensure we are exceeding expectations at every level. Every improvement is tailored to create the ultimate experience for our guests and offer solutions to their unique needs," said Rosen.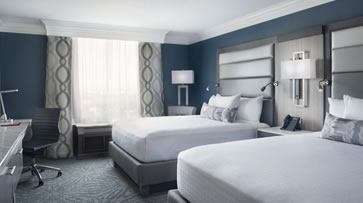 All three hotels—including Rosen Plaza and Rosen Centre—have recently unveiled new enhancements, from refreshed guestrooms to new event spaces. Planners seem to appreciate these enhancements and aspects of the Rosen Difference.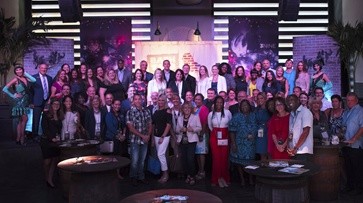 "I had so many attendees tell me that it was one of the best venues we've been to!" said Robert W. Lipscomb, CEO, Williams Company Southeast, who hosted his company at 3NINE. "Many of my guests stayed inside 3NINE and ate and drank and danced, while others were able to enjoy watching the football game at the outside adjoining quieter bar area."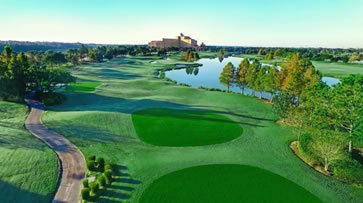 Rosen Shingle Creek recently completed extensive décor and technology upgrades in their guestrooms, common areas and restaurants and a new outdoor covered golf pavilion, offering spectacular views of Shingle Creek Golf Club designed by Arnold Palmer Design Company. "There's nothing you can't do here" said Fiechter. "Everything is under one roof. There are numerous restaurants and incredible catering. Our attendees raved about the food!" Rave reviews are exactly what planners can expect when they trust in Rosen Hotels & Resorts.
"We are free to say 'yes'" said Leslie Menichini, Vice President, Sales & Marketing, Rosen Hotels & Resorts. "We are able to create engaging, memorable meetings that provide real value. We have the knowledge and are afforded the power to deliver an elevated level of service, and an unbeatable meeting planning formula."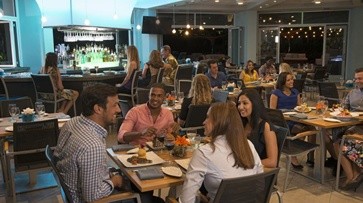 Heidi Pascale, Director, Corporate Events, ASSA ABLOY, hosted her company's annual convention at Rosen Centre. "The Rosen Centre is the ONLY venue we will come back to time and time again," said Pascale. "It goes without saying that the proximity to the airport and convention center is a huge benefit, but it goes way beyond that for us. The hotel itself is equipped with just the right amenities and dining outlets, has more than ample meeting space, is sustainably conscious, and let's not forget the AWESOME poolside bar and 24-hour deli!"
Rosen Hotel's three convention properties—Rosen Plaza, Rosen Centre and Rosen Shingle Creek—provide more than 700,000 square feet of impressive meeting and event space and 3,635 guestrooms and suites to accommodate from dozens to thousands of attendees. Their premier executive and sales team members ease the planning process and expand planners' abilities to deliver exciting, affordable and notable meetings.
"It was our first year here, but it won't be our last," said Fiechter.
Experience the Rosen Difference for yourself and see what independence can do for you.
Planners – Experience the Rosen Difference and earn a "Signing Bonus."
Planning a new meeting or event in Orlando? Take advantage of the 2019 Rosen Hotels & Resorts' "Signing Bonus" promotion. New leads on select hot dates in the 2019 period may qualify for a bonus starting at $3,000; events must be a minimum of 250 room nights and include a food and beverage contribution for Rosen Plaza, Rosen Centre or Rosen Shingle Creek.
For details, planners may call 407-996-4890.