Qui sommes-nous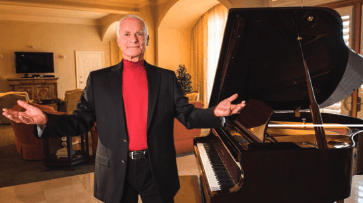 Merci au dévouement inébranlable de notre famille d'associés, Rosen Hotel & Resorts® has become one of the most respected names in the hospitality industry. Nous possédons et exploitons sept propriétés de qualité sur le marché de destination Orlando. Notre entreprise offre également des services de technologie de l'information à travers le Millenium Technology Group, notre filiale technologique, et services d'assurance et de gestion des risques grâce à ProvInsure, notre agence d'assurance. Cette famille d'entreprises reliées crée une synergie qui maximise l'efficacité opérationnelle de notre entreprise et nos clients.

Comme indiqué dans l'énoncé de mission de notre entreprise, nous sommes engagés à fournir des produits d'accueil de qualité. Chaque hôtel possède un excellent hébergement, installations, restauration, salle, et que les infrastructures de loisirs représentent une valeur considérable pour nos clients. En combinaison, Ces propriétés totalisent plus de 6,300 chambres et suites dans le centre de célèbres parcs d'attractions d'Orlando.

Guidés par des normes élevées de qualité et de service inégalée de fondateur et président Harris Rosen, une équipe de professionnels expérimentés répond à notre engagement continu envers la satisfaction des clients et associés. Numerous hospitality industry awards, la longévité des employés et une réputation de qualité ont alimenté notre croissance depuis plus de 40 ans.