About Us: Health & Wellness
A Healthy Lifestyle for All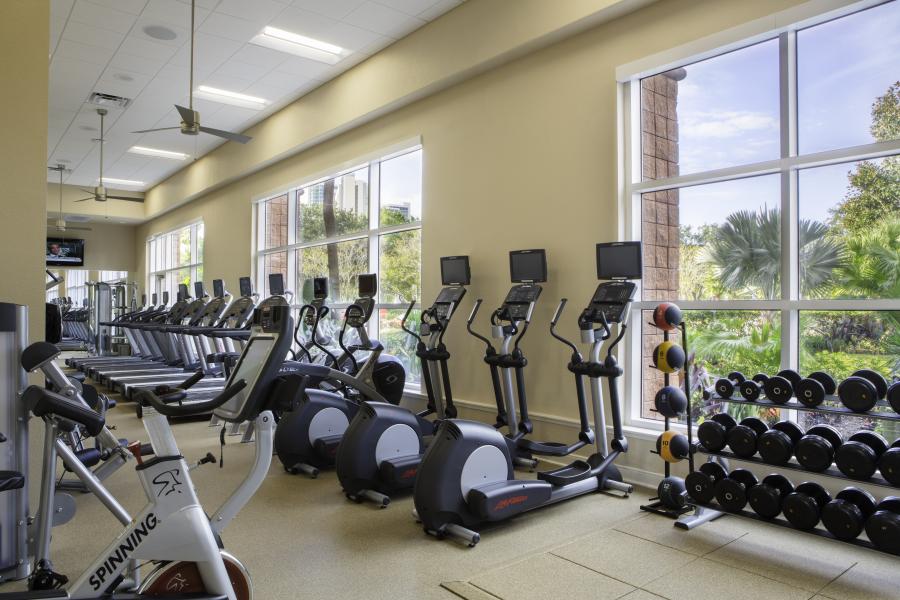 Harris Rosen, our CEO and president, not only believes in a healthy lifestyle—he lives it. Every day he swims two miles at our local aquatic center and eats a strict yet healthy diet. His fastidious care for his health encourages Rosen Hotels & Resorts® associates to live healthier lives. As a company, we work together to reach this goal. We offer our associates numerous wellness programs, which include:
An onsite medical center for associates and their families to see primary care physicians and practitioners for annual exams, general health visits, podiatry services, basic laboratory work, nutrition program services, chiropractic services, and receive physical therapy
Wellness incentive programs that reward associates points for participation, which later are redeemed for gift cards, gym equipment, and other gifts
Weight Watchers® at Work program with weekly Weight Watchers® meetings (Rosen Hotels & Resorts® pays 100% of the cost for full time associates)
Each month a special wellness activity is organized for a day or throughout the month, such as Heart Healthy Month in February, National Walking Day in April, and National Employee Health and Fitness Day in May
A monthly company wellness newsletter with health tips and updates of upcoming wellness activities
A weekly publication, Wellness Wednesday, distributed via email that includes a fitness tip, a healthy recipe, and an exercise video
Community walks and runs
Free weekly fitness classes, such as Zumba®, Tai Chi, Yoga, Kickboxing, and Spinning, for our associates as well as dependents who are covered by our health plan
For more information about our Wellness Programs, contact us at Wellness@RosenHotels.com.
Healthy and Happy Go Hand in Hand
Rosen Hotels & Resorts® believes improved health helps improve productivity and guest service. Our goal is to keep our associates healthy and out of the doctors' offices so we can focus on providing a positive experience for our guests. Since building our onsite fitness facility, which is free for use to those associates who are on the health plan, our associates have become more active and proactive of their health care.

We use many tools to promote our wellness programs, the most effective being our communication strategy. From translating flyers to Spanish and French Creole, to our wellness policy, the wellness message is communicated throughout the company in everything we do. Even at company functions during which food is served, the menu must be approved by the Rosen Medical Center. Department managers are pivotal in promoting our wellness programs as they share information daily to associates.
Gold-Fit Friendly Worksite
In March 2015 Rosen Hotels & Resorts® was named a Gold Fit-Friendly worksite by the American Heart Association. This is the fifth year we've won this distinction. To achieve this recognition, our company fulfills important criteria and demonstrates a "strong commitment to providing a healthy workplace for employees." It's an honor to receive such a distinguished recognition. The Gold-Fit Friendly Worksite award proves that Mr. Rosen, as well our company, walks the walk and talks the talk when it comes to healthy habits.