Carrières: Diversité
Notre engagement envers la diversité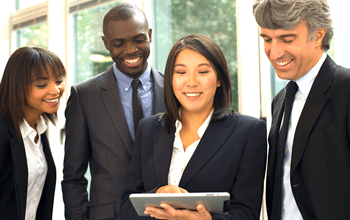 Rosen Hotels & Resorts®' commitment to diversity is more than absolute; il est résolue. It is the strong desire of Rosen Hotels & Resorts® to include people of all races, religions, credos, Couleur, identité de genre, et l'orientation sexuelle dans la famille. La diversité et l'inclusion sont des catalyseurs pour la pensée novatrice et sont le fondement de l'organisation Rosen.

L'organisation Rosen célèbre plus de 50 nationalités qui composent notre famille. Non seulement, nous nous efforçons de nous assurer que notre effectif est riche dans sa diversité, nous nous efforçons continuellement de soutenir et de développer des relations avec une mosaïque de diverses organisations et des marchés. Nous reconnaissons la valeur de la diversité de nos clients et nous exigeons la gestion et l'associe à faire preuve de sensibilité à la culture et aux croyances des autres. C'est notre engagement à créer un environnement où tous les invités sont accueillis et leurs attentes sont dépassées. Nous croyons que le respect de la singularité des individus est un mode de vie qui est directement liée à la réussite de notre entreprise.

Inclusion et la diversité sont la pierre angulaire de notre société. It is our way of promoting an all-encompassing environment for diverse individuals to enjoy the quality of services and exquisite properties Rosen Hotel & Resorts® has to offer.