Rosen Described As "Shining Example" of Leadership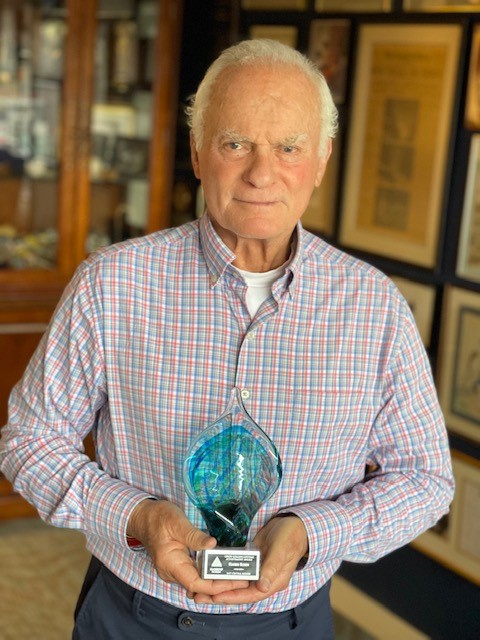 Orlando, FL, July 2022 — Harris Rosen, president and chief operating officer of Rosen Hotels & Resorts, just received the 2022 LeRoy Collins Lifetime Achievement Award from Leadership Florida, a statewide community of leaders working for a better Florida. The award was announced at Leadership Florida's Annual Meeting in Orlando.
The purpose of this award is to recognize a person who has gone above and beyond by using their leadership abilities over a lifetime to improve the quality of life for all Florida citizens and its future generations. Past winners include U.S. Senator Bill Nelson (2021), Governor Lawton Chiles (2002) and Rep. Carrie Meek (1995).
In addition to being Florida's largest independent hotelier, Rosen is also a philanthropist who is known for his generosity with employees and his humanitarian work throughout Central Florida and Haiti. Over 30 years ago, he created a primary care medical facility, the Rosen Medical Center, for his associates. The associates visit during work hours and the company provides transportation to those who need it. He also created RosenCare, which provides associates medical coverage at minimal cost to them, with no deductibles and zero cost for 90% of all medications. Additionally, he instituted a program to pay for his employees' children to attend a state university or vocational school.
In accepting the honor, Rosen pointed to the two programs that he is most proud of, both in the underserved communities of Tangelo Park and Parramore. That is where he created free preschool programs for all children ages 2, 3 and 4 and upon graduation from high school, those students will then receive Rosen college scholarships covering full tuition, room & board and books. The programs provide students the opportunity for a quality higher education and the ability to graduate debt-free. "It seems to me, that God willing, if others replicate this program, at some point in time, no doubt in my mind, it will change America one underserved community at a time," Rosen said in his acceptance speech.
"We are thrilled to recognize the important work Mr. Rosen is doing both in the Central Florida community and beyond," said Wendy Spencer, president and CEO of Leadership Florida. "He is a shining example of the standard of leadership set by Governor LeRoy Collins, and we are proud to have him among our outstanding award recipients this year."
If you would like more information about Mr. Harris Rosen, Rosen Hotels & Resorts or its subsidiaries, please contact Rob Hubler, Public Relations Manager at 407-996-7656 or rhubler@rosenhotels.com.